Connect your team with greater speed and efficiency using WAVE PTX, a push-to-talk (PTT) service that has no boundaries.
Industry-leading
technology solutions

Largest provider
in Kansas City
Support available
24/7/365
Take Push-To-Talk Further
Push-To-Talk (PTT) is no longer only for two-way radios. Group communication can now include those who rely on smartphones and broadband devices as well as two-way radios. WAVE PTX is a carrier-independent" multimedia communication subscription service that instantly connects your team at the push of a button.
Push-to-talk radio conversations that are immediate across an nationwide LTE cellular network The TLK series radio is a pre-configured, team collaboration-ready solution that comes with the radio, cellular service, and software.
There is no infrastructure needed, and subscriptions can be added and removed instantly. The TLK Series two-way radios are even compatible with smartphones and your existing two-way radio system!
Push-To-Talk Product Options
Get the benefit of WAVE PTX with a rugged two-way radio on a broadband network. Accelerate the flow of information within your organization and increase productivity with secure, affordable, Push-To-Talk
Powerful and slim design
Move seamlessly from the field to the office with a streamlined device that supports one-handed use. Hear conversations clearly in noisy environments with loud and clear audio.
SL300 accessory-compatible
Leverage your prior investment by using earpieces, headsets, batteries, charging stations and other Motorola SL300 accessories with the TLK 100 two-way radio.
Long battery life
Have power when you need it most. With a battery that is designed to last 18 hours, you can focus on the project instead of worrying about recharging.
Screenless design
Maximize productivity by minimizing the distractions of email, text and other apps—while empowering your team to focus on the job at hand.
Operate safely in vehicles
Use the one button PTT microphone or take advantage a variety of hands free accessories to operate safely on the road and stay within Federal Motor Carrier Safety Administration (FMCSA) regulations for driver distraction.
High quality audio
Hear conversations clearly while on the road, no matter if communication is held through the compact microphone, visor microphone, or external speaker.
Compact design
Small enough to mount over, in, or under the dashboard. Extend the value of your previous purchases by using Motorola XPR 2500 mounting kits.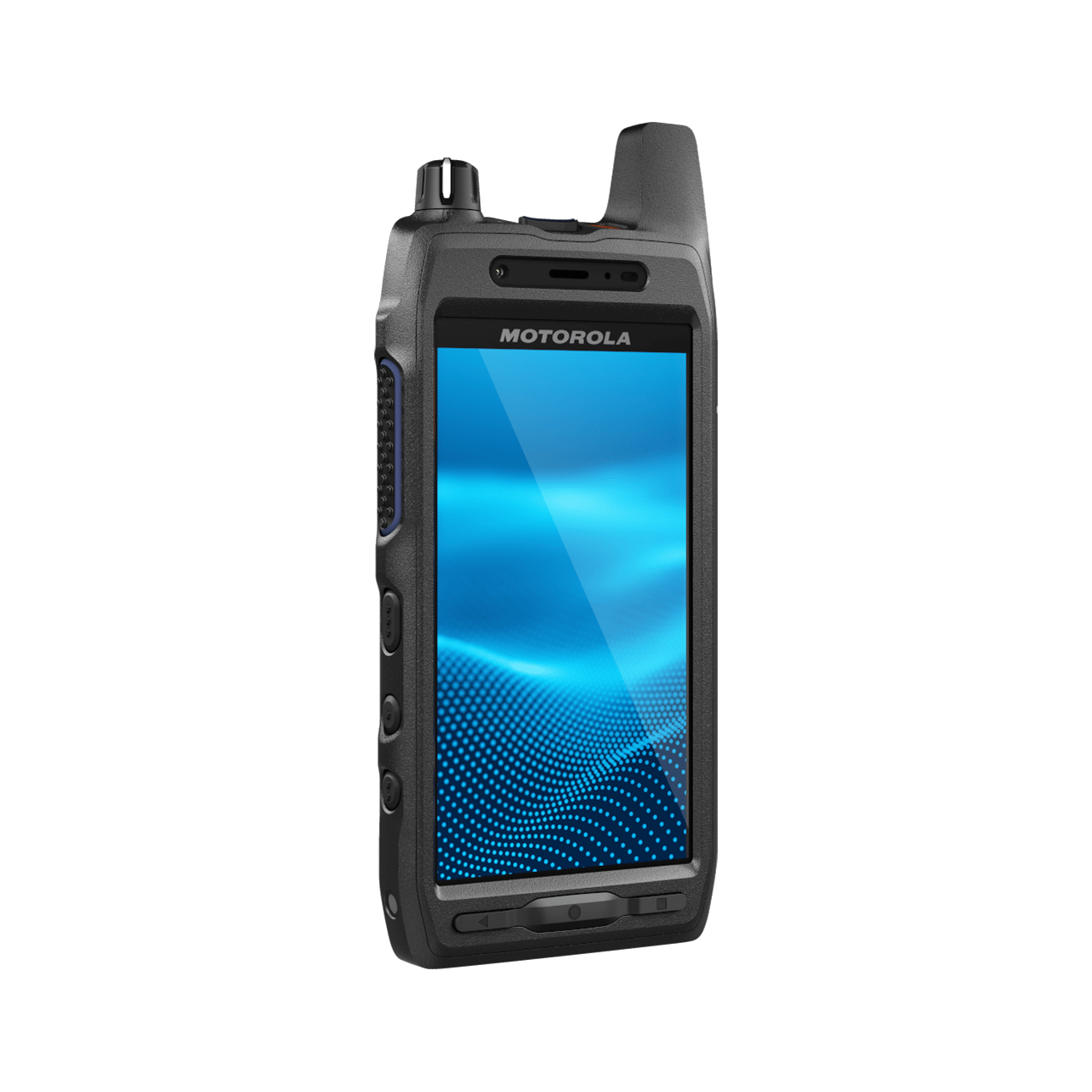 Built for any environment
Ruggedized and accessible for hands hard at work, with audio quality and features to hear and be heard in the loudest environments, Evolve safely gets the job done anywhere you do business.
Intelligent interface
Designed to give your team immediate access to the data and intelligence flowing in and out of your enterprise, and help them make informed decisions on the fly.
Extensively Connected
Equipped with future-proofed data and voice connectivity, and access to an expanding technology and software ecosystem, Evolve is ready to grow alongside your business.
Instant PTT communication
Get the speed and simplicity of professional radio communication on your existing phone or tablet.
Multimedia messaging
Increase the speed and clarity of information via text, photo, video or file attachment.
Location and mapping
Track your team on a map, share your location, find an address or set a meeting place.
Centralized Communications Anywhere 
Simplify day-to-day operations with WAVE™ Dispatch. Login from any Internet connection and get access to all the communication tools you need to manage your resources and coordinate an effective operation. Regardless of location, with WAVE Dispatch you're just a click away.
Set up operations anywhere
WAVE Dispatch lives in the cloud, not on your PC, freeing you from maintenance and manual software updates. Securely sign into WAVE Dispatch from anywhere with an Internet connection and a standard web browser. 
Communicate in an instant
Keep in touch with your teams and field personnel wherever they are with WAVE PTT (Push-To-Talk). Monitor communication traffic and instantly connect with groups and individuals at the touch of a button.
transportation & logistics
law enforcement & Public Safety