Barcode printers come in all shapes and sizes and are critical to real-time operations. Printing, whether direct thermal or thermal transfer barcode label, ticket, or tag, should be worry free so choosing the right barcode printer that can handle your volume and label specifications is key.
Industry-leading
technology solutions

Largest provider
in Kansas City
Support available
24/7/365
Commenco offers the most reliable barcode printers in the industry. Barcode labels are the lifeblood of a successful operation because they generate the identification that all other processes use to track and record product information, as well as the movement of product throughout its lifecycle in your facility. Contact us and we'll determine the right barcode printer based on your requirements to ensure you avoid downtime, delays, and disruptions.
Zebra Industrial Printers
Zebra Technologies offers a wide selection of bar code and label printers for all types of labeling applications, volume requirements, and operational environments.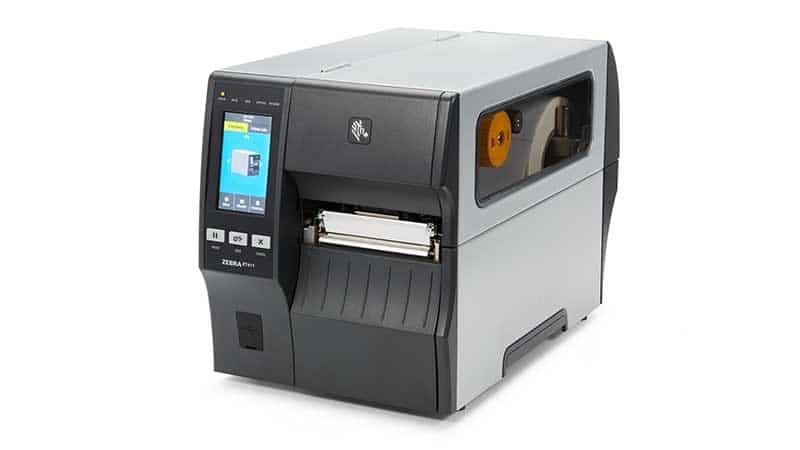 Industrial Printers
Industrial printers are designed for harsh and demanding environments. With rugged durability and the ability to print a high volume of labels on a daily basis, industrial printers are designed to provide 24/7 reliability. With a wide range of network connectivity and print options, industrial printers offer the most advanced barcode printing for the toughest jobs.
Desktop Printers
Desktop printers are compact, simple to operate and offer the durability your business demands for low to mid-volume printing. Don't sacrifice performance for savings, there is a desktop printer with the connectivity you need at every price point for all your barcode label and receipt applications.
Mobile Printers
Mobile printers increase employee productivity and accuracy by enabling portable printing of barcode labels, receipts and RFID tags at the point of application. Reduce wasted time walking back to the office to retrieve labels needed on the warehouse floor. Handheld mobile printers are an affordable way to satisfy your labeling requirements for lower volume printing for every industry. A wide range of accessories are available for a complete portable solution.
Card and Badge Printers
Card and badge printers make it easy to connect, create and print high quality, durable cards for a variety of applications. Whether you're printing ID cards, hospitality badges or RFID cards, we can help you find the right printer that offers the security, supplies and software you need for a full solution.
RFID Printers
UHF RFID encoding is available in all printer categories - industrial, desktop, mobile and card - ensuring you have the right RFID printer solution for your business. You can rely on accurately printed and encoded RAIN RFID labels, tags and cards to deliver reliable data.
Printer Accessories
Extend the value of your printers with accessories. With a variety of options including spare batteries, charging options and carrying cases for mobile printers, batteries for desktop printers, printheads, font packs and more, you'll find exactly what you need to optimize your printing experience.
Ready to BuilD, replace, or upgrade?
transportation & logistics
law enforcement & Public Safety