Commenco's two-way radio, portable, mobile, repeater, and accessory solutions improve efficiency and keep your team connected when it matters most
Industry-leading
technology solutions

Largest provider
in Kansas City
Support available
24/7/365
Mobile two-way radios are vehicle-mounted wireless devices designed for use in trucks, tractors, heavy equipment, and other commercial vehicles and are often installed on or under the dashboard. Mobile radios are also used as base stations in office or shop environments. Built-in scrambling offers increased security and safe driving accessories keep drivers focused on the road.
Mobile Installation Services
Commenco offers mobile vehicle upfitting and installation services for public safety, municipal, public works, city transit, school transportation, and commercial vehicles.  Our team of certified installation technicians represent decades of experience and can handle virtually any installation, repair or changeover. 
When workers are doing road repairs, technicians are repairing electrical lines, or security personnel are patrolling parking lots, MOTOTRBO™ mobile radios will keep your teams connected. No matter how dispersed your organization is, you'll be able to keep track of everyone and keep in touch at all times.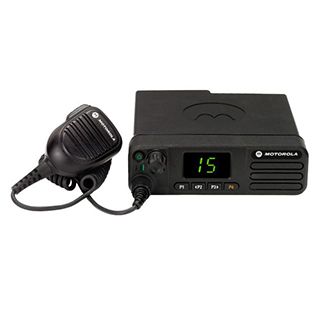 XPR 5000e Series
With high performance integrated voice and data, and advanced features for efficient operation, these radios deliver complete connectivity to your organization.
CM SERIES MOBILE TWO-WAY RADIO
The CM Series is easy to use and delivers clear communication for maximum efficiency of your operation.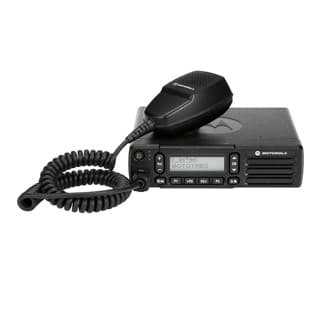 XPR 2500 MOBILE TWO-WAY RADIO
Affordable voice communications for the busy professional who wants better connectivity.
Instant push-to-talk radio communications over a nationwide LTE cellular network.
The TLK series radio is a bundled solution that includes the radio, cellular service, and software, and can be deployed out-of-the-box ready for team collaboration. No infrastructure is required and adding and removing subscriptions can be done on the fly. You can even use the TLK Series two-way radios with your current compatible two-way radio system and smartphones!
TLK 150 MOBILE TWO-WAY RADIO
Combine the broad coverage of a nationwide cellular network with the ease of two-way radio communications.
Ready to find out more or need to upgrade?
transportation & logistics
law enforcement & Public Safety