Identifying and communicating asset, product, and transactional information is crucial in keeping stakeholders informed throughout the supply chain. Supply Chain Managers need information "at the speed of now" to make decisions required to maintain profitability and keep business moving forward. Scanning barcodes and the use of RFID in real-time provides the information needed to keep businesses moving forward.
Industry-leading
technology solutions

Largest provider
in Kansas City
Support available
24/7/365
COLLECTING INFORMATION THAT MATTERS
Commenco helps companies determine the best strategies for collecting business-critical data through automated means. We've deployed hundreds of scanning and RFID solutions for both large and small companies and believe that the right solution is one that fits your process, your operational software, and achieves customer expectations. Give us a call today to learn more about how affordable it is to streamline your operations through the use of scanning and RFID technology solutions.
Which scanner is best for you?
Find out which scanners suit your needs based on your industry, environment and requirements. Our fast and detailed analysis will help guide you to making the right choice and a wise investment.
SUREFIRE SCANNING. NO SURPRISES. JUST SCAN.
You may be choosing a barcode scanner, but what you're acquiring are scanning abilities. The ability to scan any type of barcode regardless of work environment and to streamline day-to-day management of your data collection requirements. We have the experience to provide a solution for every challenge so you can scan anything, anywhere, no matter what.
No more issues. No more surprises. Just consistent scans.
General Purpose Scanners
Any task from point of sale to backroom inventory is streamlined when associates have full-shift battery power, can read multiple codes at once, and are provided actionable insights to resolve issues faster. Both cordless and corded general purpose handheld scanners are the ideal tool for businesses looking to improve their day-to-day barcode reading applications at an affordable price.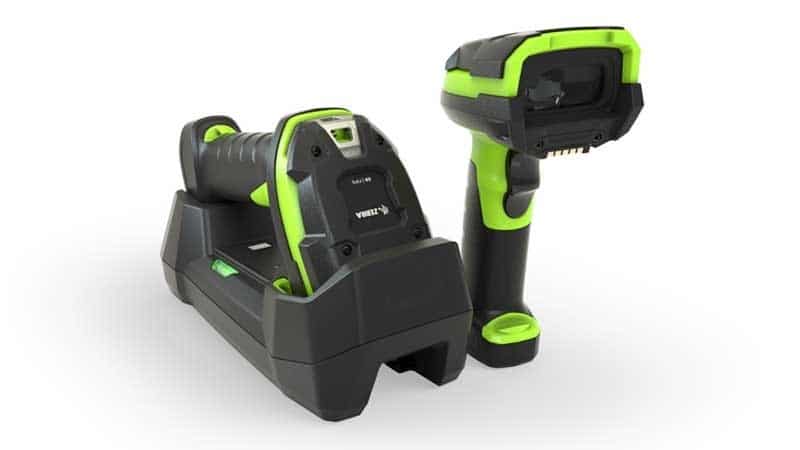 RUGGED SCANNERS
Rugged scanners are built for the unique challenges of manufacturing and warehouse tasks. These scanners stand up to harsh conditions, and give workers nonstop, full-shift power. They are impact-ready, water and dust resistant and are built to tackle common challenges regardless of the environment. Whether you need a scanner for close-up, arm's-length, or extended-range scanning, there's a fit for your business to improve scanning performance and reliability.
FIXED SCANNERS
Fixed mount barcode scanners provide high-speed and hands-free scanning for applications such as kiosks, retail POS, grocery store checkout, and manufacturing and logistics operations. They can accurately capture data instantaneously in contrast to how long it takes to manually enter information. Fixed mount barcode scanners can also streamline operations and enable efficiency for high volume conveyor lines without user intervention.
Wearable Scanners
When two hands are required in the workplace, wearable scanners are a great solution to allow workers to use both hands to pick faster and expand productivity dramatically, while reducing errors and repetitive motions. Wearable barcode scanners provide outstanding performance, and can be worn on the wrist or finger. They are often paired with wrist mounted mobile computers which are tethered or connected via Bluetooth to the scanner for data input into the management software.
Radio frequency identification (RFID)
RFID solutions consist of passive and active RFID tags, readers, and antennas and are more affordable than you might think. The cost of RFID tags has decreased dramatically as usage continues to grow making it an affordable option for more companies needing to track assets, products, and locations. Readers come in both fixed and handheld options depending on how and when tags need to be read, and antennas are strategically deployed in the facility to maximize reader coverage. RFID can be innovative way to collect data and record transactions and Commenco can help you determine if it is right for your business.
Ready to BuilD, replace, or upgrade?
transportation & logistics
law enforcement & Public Safety