From sporting events to live concerts, the world's stadiums host millions of visitors each and every year. Creating a positive and secure visitor experience while maintaining efficient, streamlined operations is the promise stadiums make.
Industry-leading
technology solutions

Largest provider
in Kansas City
Support available
24/7/365
Our Safe Stadiums technologies comes together to efficiently keep staff and visitors secure – providing the certainly of safety you need to deliver on your promise. Reassuring everyone who comes through your gates that potential threats can be identified and resolved before they escalate. Ensuring that if the unthinkable happens, there are plans and technology in place to respond as quickly as possible.
Overseeing a large, multifaceted facility can be a challenge. From managing and streamlining guest and staff entries to ensuring the safety of widespread perimeters, detection plays a critical role in minimizing potential threats at your facility.
You're responsible for monitoring a large and diverse facility filled with secure areas, public areas, critical equipment and thousands of guests and employees. Scouring through collected data in order to recognize concerns across your stadium is a demanding and time-consuming task. Technology can help simplify that process.
Whether it's a typical day of funneling hundreds of guests through the turnstiles, or an emergency situation, clear and timely communication is key to creating a safe and connected stadium experience.
Being ready and aware is critical to ensuring your team can quickly respond to problems before they escalate. Emergency connectivity ensures instant response of first responders to your stadium.
Incident management streamlines the logging of incident reports, aggregates information feeds to unify data and evidence storage, and makes it easy to share multimedia with other personnel. Mass notification capabilities make it easy to notify and share information with guests and personnel at a moment's notice.
Download the Safety Reimagined Safe Stadium Guide
KEEP UP WITH THE SPEED OF TECHNOLOGY ON ONE UNIFIED PLATFORM
Connect your staff and first responders intelligently to detect, analyze, communicate, and respond to everyday and emergency occurrences. Commenco can assist you in determining the best solution for your needs, as well as assisting administrators in preventing problems before they become critical.
Concealed Weapons Detection powered by Evolv
Traditional security screening was not designed for today's dynamic threats. Unlike metal detectors, manual bag checks, wanding, and other traditional solutions, CWD powered by Evolv offers an innovative approach to physical security screening.
By accelerating physical security screening and maintaining the highest degree of weapons detection accuracy, visitors are able to experience moving through security in a completely touchless manner. This experience helps reduce the security risk presented by crowded security lines and drastically reduces false alarm rates and human errors by security guards.
Surveillance Solutions & Installation
Our surveillance hardware combined with Artificial Intelligence-enabled video analytics software means the system learns what a potential threat looks like so it can be flagged before it becomes a problem.
Appearance Search
Facial Recognition
"Focus Your Attention Here" Notifications
Forensic Search Capabilities
License Plate Recognition
Next-Generation Video Analytics
Self Learning Video Analytics
Unusual Activity Detection
Unusual Motion Detection
From single location repeater systems to county-wide emergency response systems, Commenco can design a two-way radio system specifically for how you do business.
A radio system can be as simple as connecting two radios to each other or as complex as an encrypted network spanning across the state. All systems are designed to scale with your business.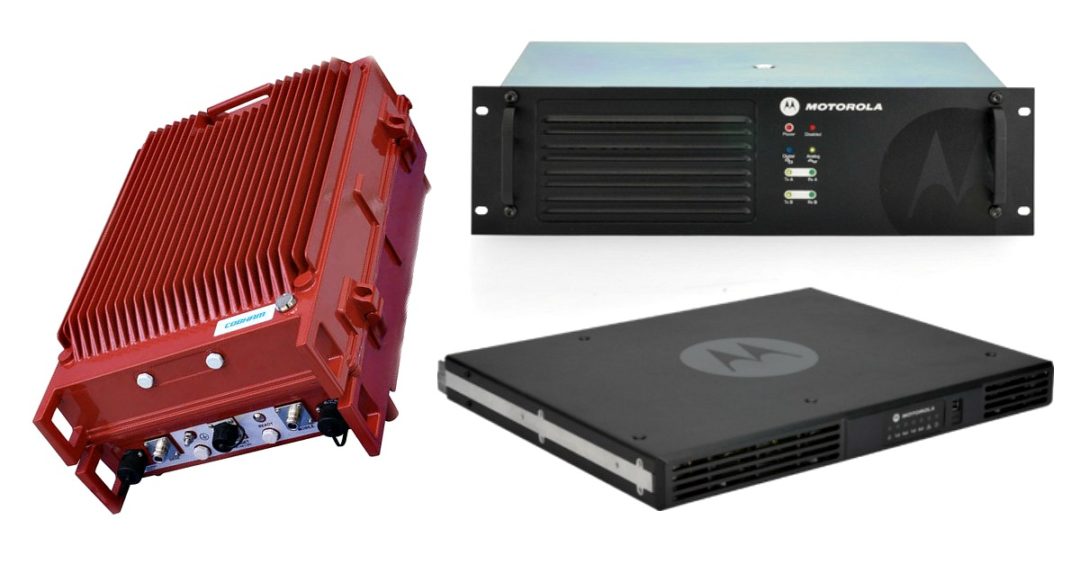 Radio / Cell Signal Boosters
A Bi-Directional Amplifier (BDA) is part of a Distributed Antenna System (DAS), both of which are signal boosters used to increase coverage for wireless two-way radios and cellular devices. Since variables such as building materials, dead spots, and interference offer unique challenges within a facility, nearly every BDA-DAS solution is custom-designed.
In many localities, Bi-Directional Amplifiers are mandated in structures such as schools. BDAs are used to boost two-way radio signal strength on Public Safety frequencies to ensure that first responders remain in contact with each other during an emergency. Commenco has extensive experience with BDA-DAS signal boosters to meet local codes and our technicians are ready to deploy at your convenience. 
Schedule a product demonstration, or technology consoltation today.
Two-way radio
camera & Video
Incident Management
Nitro CBRS Private LTE
Access Control
Wave ptx/tlk
Concealed Weapons Detection
WAREHOUSE Device Technology