Keep your staff connected with cost effective analog or digital radios so they are focused on putting your customer first.
Industry-leading
technology solutions

Largest provider
in Kansas City
Support available
24/7/365
Two-way radios allow your workforce to stay in contact and work toward a common goal of getting the job done—on time and on target.
Commenco carries a complete line of quality digital and analog portables, mobiles, repeaters, two way radios, walkie talkies, and pagers from Motorola, Vertex Standard, and Icom for a variety of applications. You can even rent Motorola radios and repeaters from us, and we offer complete service and repair for all our product lines. Commenco also offers all of the accessories, networking solutions, applications and peripherals needed to optimize the performance of your two-way radios and other wireless communications systems.
MOTOTRBO Ion Rugged Commercial Smart Radio
The MOTOTRBO Ion smart radio is the first business-ready rugged communication device with all-on voice and broadband data capabilities.
Stay connected across networks and devices. Unify business-critical data and workflows. Ensure the capabilities your workforce needs to be at their best are always on.
Professional Radio Options
The MOTOTRBO two-way radio portfolio offers you a wide choice of devices, from simple voice-only models to feature-rich voice and data radios. All devices work together seamlessly to deliver advanced features to enhance your safety, productivity and efficiency. With exceptional voice quality and outstanding usability, MOTOTRBO keeps your workforce connected.
High-performance, durable handheld units integrate voice and data with advanced programmable features. Powerful audio amplifiers and industrial noise cancellation options, GPS, day/night modes, Bluetooth audio, text messaging capabilities, and more. Slim and lightweight, portable radios give you the freedom to use the radio without being wired to it.
Mototrbo R7 Series
With advanced audio processing, rugged construction, and advanced connectivity options, these radios get your workforce ready for tomorrow.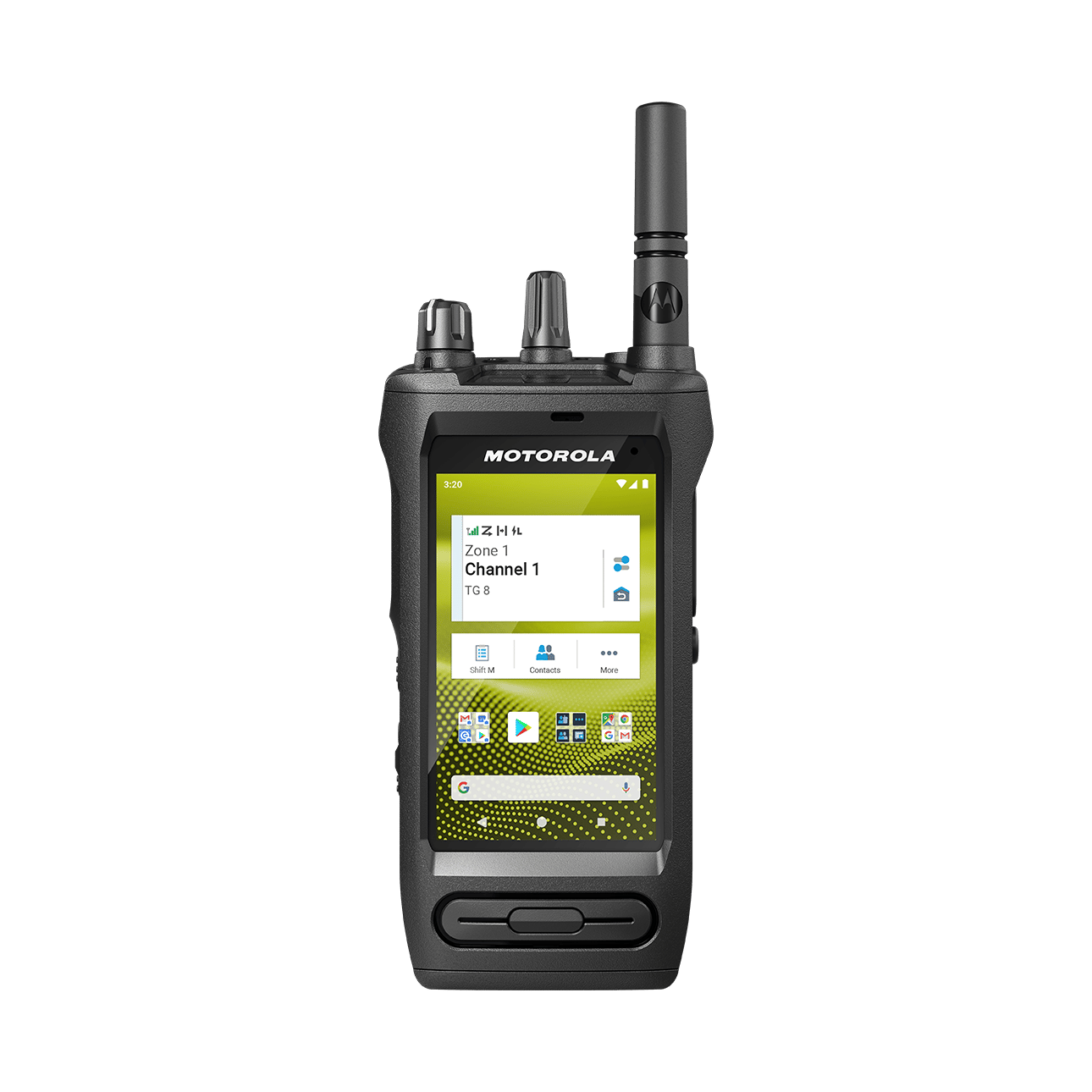 MOTOTRBO Ion Portable Smart Radio
Access critical voice and instant broadband data on a tough device with the MOTOTRBO Ion smart radio
XPR 7000e Series
With high-performance integrated voice and data, and advanced features for efficient operation, these radios deliver complete connectivity to your organization.
XPR 3000e Series
With systems support and loud, clear audio, these next-generation radios deliver cost-effective connectivity to your organization.
CP200d Portable Two-Way Radio
Simple and efficient, with the flexibility to expand to digital as your business grows.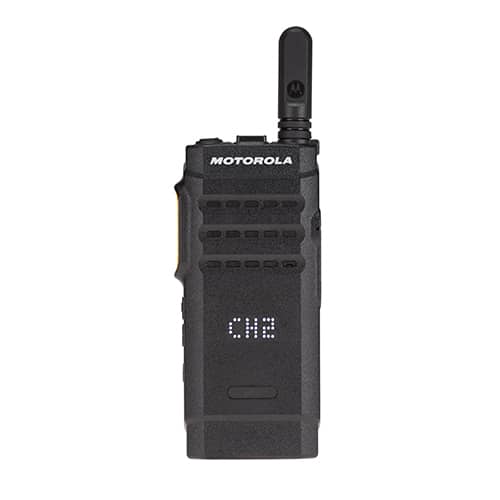 SL300 Portable Two-Way Radio
Simple and reliable push-to-talk communications for the mobile, everyday user.
SL3500e Two-way Portable Radio
With its slim, lightweight design, the MOTOTRBO SL3500e portable two-way radio is stylish and discreet.
CP100d Series Portable Two-Way Radios
Simple and effective communications for the light user who values ease and efficiency.
Short-range commercial-grade radios for smaller organizations with simple requirements.
BPR40d Two-Way Radio
The BPR40 is a small-sized radio with a big list of features, part of the affordable Mag One by Motorola solution.
DTR700 Two-Way Radio
With its slim, rugged design the DTR700 digital two-way radio is equipped with 50 channel capacity. It is IP54 rated and operates at 900 MHz.
EVX-S24 Two-Way Radio
This easy-to-use, lightweight radio connects workers with just the push of a button and ready for a demanding work environment.
Find out whICH model is perfect for you
transportation & logistics
law enforcement & Public Safety