Faster investigations and response times require proactive detection. Make intelligent fixed video security your operational advantage.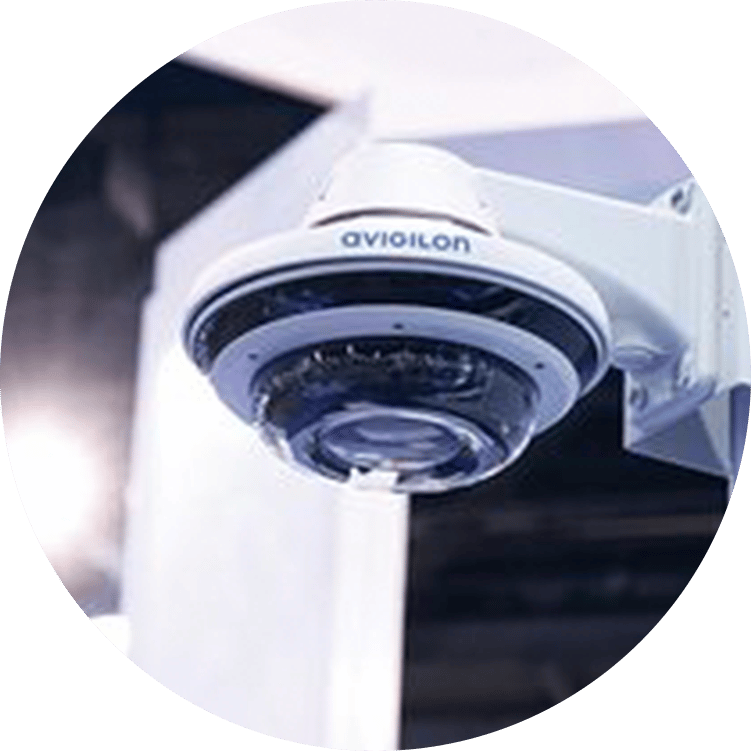 Industry-leading
technology solutions

Largest provider
in Kansas City
Support available
24/7/365
Today, your security is measured by how fast you know what's happening at any given moment. How quickly you can pinpoint when something unusual is occurring. Our solutions help you find and share critical intelligence faster, so you can respond to events with the speed and decisiveness that keeps your people, operations and assets safe.
Let our experts at Commenco guide you through the process of securing your facility. With decades of experience and access to products from top manufacturers, our team is ready to help you deploy your next camera system today.
Site Surveys and assessments
Surveillance system design
Equipment installation & deployment
Software loading & configuration
Security & privacy controls
On-site & remote technical support
Our cameras not only provide the level of image detail you need but are also built with the intelligence to help you make sense of what you're seeing.  Find your solution.
Dome style
The dome style camera brings an exceptional level of protection to indoor spaces with high-resolution, wide field of view, and efficient bandwidth management with a compact design making it an ideal solution for retail, commercial, hospitality and general indoor applications that require a small footprint without compromising on interior aesthetics.
Bullet Style
This camera line features next-generation video analytics technology to help focus your attention on potentially critical events, providing a smarter and more powerful video security solution from the moment you set it up.
Fisheye Style
A Fisheye Camera is a cost-effective and easy-to-install solution that provides 360° panoramic views of large areas from a single vantage point, bringing superior situational awareness without any blind spots. Facilities such as schools, retailers, offices, hospitals and manufacturing plants can leverage the camera's high-resolution video to monitor processes and optimize operational efficiencies, along with its analytics and AI capabilities to proactively detect critical events and enhance the productivity of security teams.
Thermal
Thermal cameras is embedded with self-learning video analytics and provide long-range perimeter protection while leveraging thermal technology. Designed to detect the presence and movement of people and vehicles in areas with poor visibility, including partly camouflaged scenes, low lighting and even absolute darkness, without the need for additional light sources thermal cameras operate under challenging conditions while minimizing false alarms.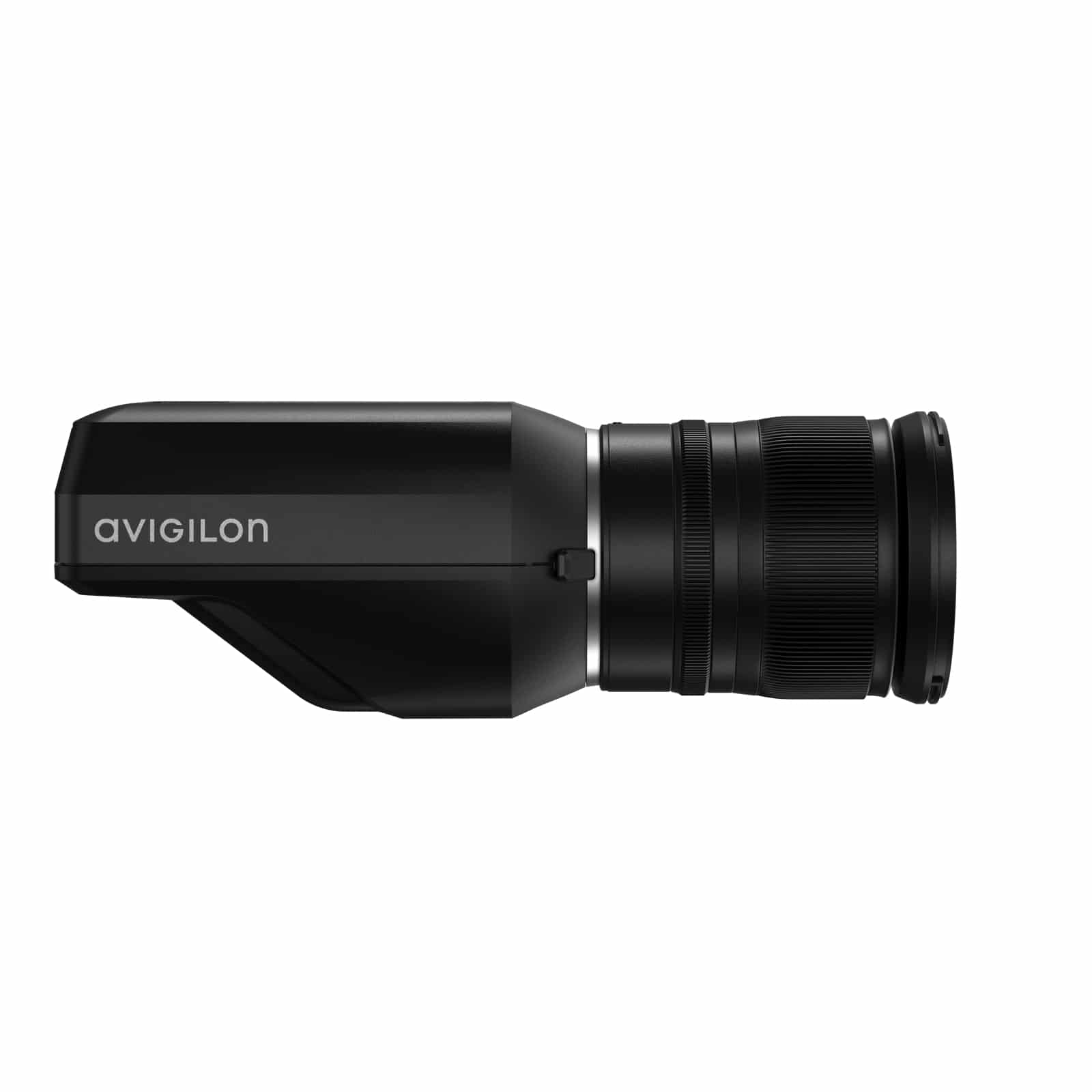 Pro Series
Pro style cameras captures the best-in-class image details over vast areas, providing maximum coverage options through powerful and innovative high resolution. With up to 10K HD, pro series cameras deliver stunning image detail while simultaneously providing maximum scene coverage, while minimizing bandwidth and storage consumption through patented High Definition Stream Management™ (HDSM) 2.0 technology. Built with large spaces in mind, its improved frame rate and low light performance allows for sites to be equipped with fewer cameras, while still having the ability to capture high quality live and recorded footage.
Modlular
Modular cameras are flexible, analytics-enabled cameras that are purpose-built for areas with limited space or areas that require a discreet and unobtrusive monitoring solution, making it ideal for ATMs, police interview rooms, retail checkout counters, entrances, casino gaming tables, and more. Its modular design offers you the ability to mix and match different resolutions and/or form factors to suit your site's coverage needs.
Dual Head
Dual head cameras are a cost-effective and low profile dual-sensor camera option that provides increased area coverage and IR illumination, helping to bring enhanced security for blind spots and hard to secure places such as hallways, stairwells, corner intersections, and parking lot entry and exit points. .
Multi Head
Multisensor camera lines combine exceptional coverage, featuring three or four individually-adjustable camera sensors that can be positioned to monitor virtually any area with maximum visibility.
PTZ
The Pan-Tilt-Zoom (PTZ) camera performs continuously and reliably in the harshest environments and is built to last for mission-critical applications. This camera combines high-resolution imaging, 360 degree PTZ views and up to a powerful 36x zoom with an extremely durable and reliable design that is backed by industry-leading protection ratings and standards. The PTZ can take on the most challenging outdoor deployments for city security, transportation, critical infrastructure, manufacturing and industrial applications.
Ready to BuilD, replace, or upgrade?
Commenco offers a fixed video security ecosystem for companies like yours to address unique security and incident response workflow requirements to meet both mission-critical and business-critical applications. Our industry-leading experience helps customers create secure environments that your operation can count on for the protection of your facility, assets and people.
gilon Appearance Search™ video analytics technology is a sophisticated deep learning AI search engine for video. It sorts through hours of video with ease, to quickly locate a specific person or vehicle of interest by entering physical descriptions, uploading a photo, or by finding an example within recorded video. Appearance Search can improve incident response time and enhance forensic investigations by helping operators compile robust video evidence, create a powerful narrative of events, and reveal a vehicle or individual's route or last-known location.
AI-powered facial recognition technology, within Avigilon Control Center (ACC), helps you accelerate response times by quickly identifying people of interest. Facial recognition offers the context to make better informed decisions that empower you to respond to events proactively.
Focus of Attention (FoA) introduces a new concept in video monitoring and brings to the user a more intuitive way to consume information about potential security events.
License Plate Recognition
Avigilon LPR analytics automatically reads license plate information from vehicles, linking it to live and recorded video. This enables security operators to search and quickly find specific captured license plate video for verification and investigation.
Next-Generation Video Analytics
Detect up to 50 objects in a scene, even if they are stationary, providing greater accuracy for perimeter protection and in crowded environments. Its expanded object classification goes beyond people and vehicles to include distinguishing between cars, trucks, buses, motorcycles, and bicycles.
Self-Learning Video Analytics
Through the use of advanced pattern-based analytics and teach-by-example technology, Avigilon video analytics are designed to increase the productivity of security personnel while making monitoring more affordable and efficient.
Unusual Activity Detection
Unusual Activity Detection (UAD) provides new edge-based intelligence that uses advanced AI technology. It is designed to enable the detection of atypical activities, such as people and vehicles travelling at faster speeds or are in unusual locations and alert operators.
Unusual Motion Detection (UMD) is an advanced AI technology that brings a new level of automation to security. Without any predefined rules or setup, UMD technology is able to continuously learn what typical activity in a scene looks like, and then detect and flag unusual motion. This allows operators to filter through large amounts of recorded video faster when using Avigilon Control Center (ACC) video management software, as it flags atypical events that may need further investigation, helping to reduce hours of work to minutes.
Ready to BuilD, replace, or upgrade?
Commenco's preferred manufacturers
Want to learn more about fixed video security?
transportation & logistics
law enforcement & Public Safety