Our Motorola-trained professional team has decades of industry expertise and are fully certified service technicians. We focus on delivering the service you need to prevent downtime and increase productivity.
Industry-leading
technology solutions

Largest provider
in Kansas City
Support available
24/7/365
WIRELESS EQUIPMENT & TECHNOLOGY SUPPORT
Commenco specializes in broadband wireless communications equipment (two-way radios, rugged mobile computers, cloud-based video surveillance, barcode, RFID, and wireless data capture systems, private LTE and LMR networks) and technical support services for commercial, industrial, and government organizations.
We operate the largest telecommunications Support Center in the Kansas City area, and our crew can install and deploy almost any type of wireless equipment, regardless of where you purchased it.
From design to staging, the experts at Commenco are certified to assist you with:
Wireless network solutions
CBRS / Private LTE
LMR system design
Public Safety systems
Wireless equipment testing
Barcode testing & staging
RFID testing & staging
WMS integration
Industrial label selection
Surveillance design
Rugged tablet architecture
Site assessments
Workstation design
Installation & Deployment
The Commenco team of certified installers and trained technicians are ready help you deploy your newest project:
Project management
New user training
System deployments
Equipment installation
LMR workstations
Forklift mounted equipment
GPS deployment
Barcode/RFID systems
Industrial Printer set-up
Signal boosters
Software integration
Solar panel installation
Surveillance systems
Tower service
Integration / Installation / Deployment
To take the burden off your team and speed a successful launch, our technicians can handle every aspect of installation and deployment. When the job is complete, we'll confirm that every component provides all the coverage, capacity and functionality possible to increase communication efficiency and optimize system performance.
Quality communications equipment and software requires 100's of man hours and skilled training to design, engineer, install, program, and maintain each of the key components. We realize most companies don't have sufficient resources on staff, nor the expertise, nor the required electronic or testing gear to undertake the risk and responsibility to address these tasks. Again, it is the goal of the Commenco Care program to lift those burdens from you, our customer, and to make you have while using your premier communication system one of the easiest and care-free operations providing on-going exceptional value for your investment.
Dead spots in two-way radio and cellular signals increase risk for staff and first responders when they cannot communicate in areas such as parking garages, underground tunnels, equipment rooms and other isolated areas. Commenco technicians are certified to use specialized software and analyzer equipment to monitor signal strength and prepare actionable plans to boost coverage.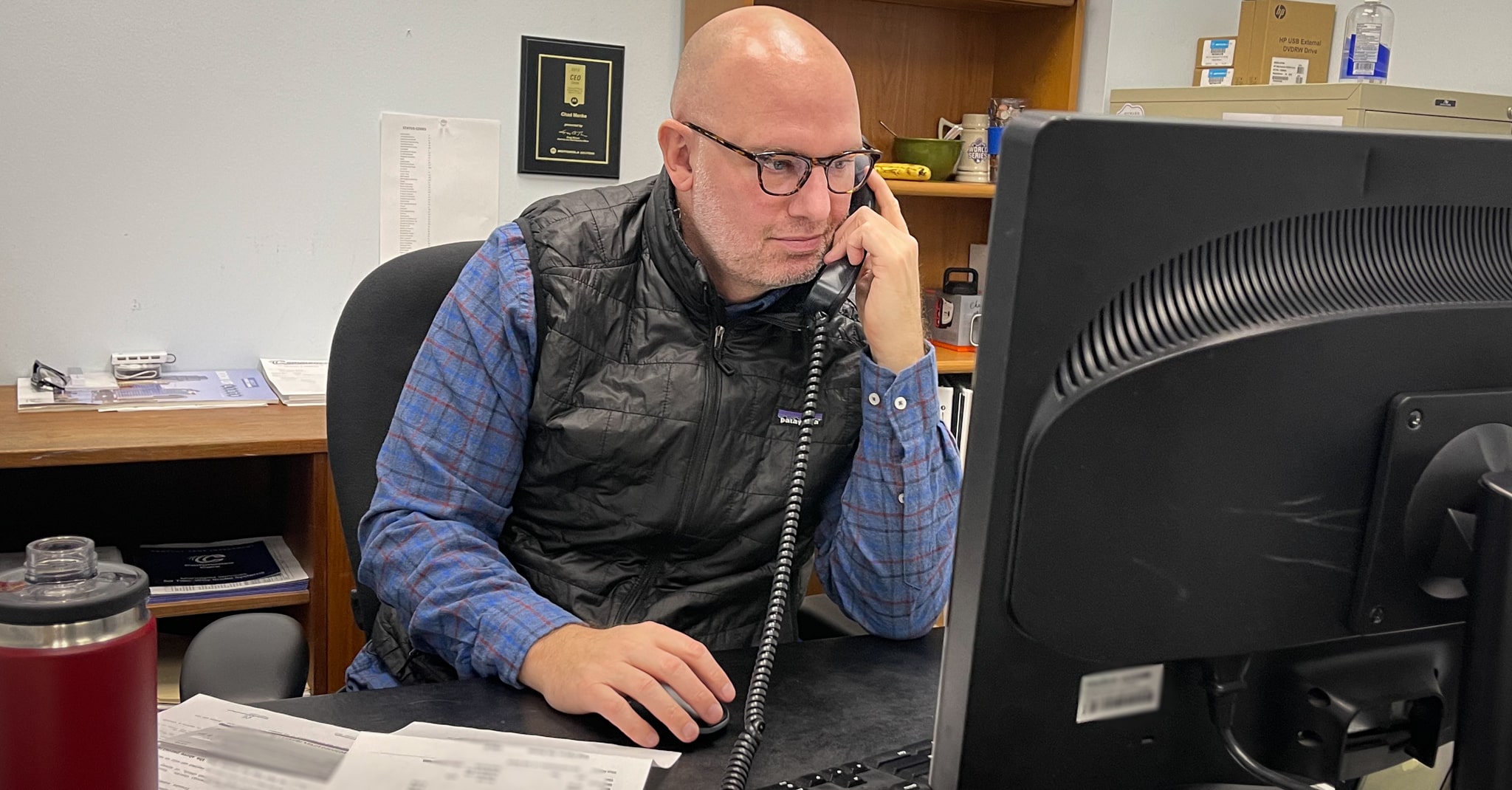 Our dedicated staff will guide you through the application procedure from beginning to end. Whether you need to apply for a new license, a modification, or moving from analog to digital, our team can support all of your licensing needs. 
Not sure what you need or want to check to see if you are in compliance? Our experts can answer your questions and make sure you have the information you need.
Our Kansas City service depot is the largest independently-operated radio repair facility in the region. Commenco has extensive factory and industry training and can repair two-way radio equipment from most major radio manufacturers, including Motorola Solutions, Icom America, Kenwood, and Vertex Standard. 
Along with our repair / Field Service, we also will repair your equipment when you bring it to us or have our courier service handle transportation for you. Commenco stocks OEM replacement parts and has factory trained and authorized technicians who are available to service your equipment 24 hours a day, 365 days a year.
We specialize in equipment rental for a wide variety of markets including music festivals, industrial turnarounds, and capital improvement projects, major sporting events, concerts, award shows, conventions, commercial trade shows, and more. By working with Commenco, your team benefits from our extensive rental experience.
Whether you own one rooftop or dozens of towers, Commenco can help. Our tower crew is NATE certified and all of our tower hands maintain their certifications while continuing their education for safe and reliable tower work. 
Commenco stays at the ready to meet your every service need. Our dedicated team provides a full menu of services, including:
System Diagnostics—Line, Connector and Antenna Sweeping
Tower Lighting
Grounding System Design, Update, Repair, Test and Install
Tower Inspections
Site Auditing
Tower Site Facility and Grounds Maintenance
24-hour Emergency Response
On-Call Services
Lighting and Beacon Bulb Replacement Contracts
Camera Systems
Keeping radio systems functioning at peak performance requires regular maintenance to reduce uncertainty and guesswork. Commenco's preventive maintenance plans keep equipment in top condition, extend service life, confirm that fleet devices operate within manufacturer specs and ensure equipment is fully compliant with FCC regulations.