Managed Business Technology Services
Equipment Installation & Technology Deployment
A technology deployment ensures new or updated hardware and/or software is set up and running flawlessly in its intended environment.
Commenco can manage the entire deployment process, which includes the installation of equipment and/or systems, configuration, testing, bug fixes, customization, changes, and employee training and support.
Any Technology. Anywhere.
Commenco is an independent technology service provider. We're not tied to any specific manufacturers so we can install, configure, and support all types of wireless technologies.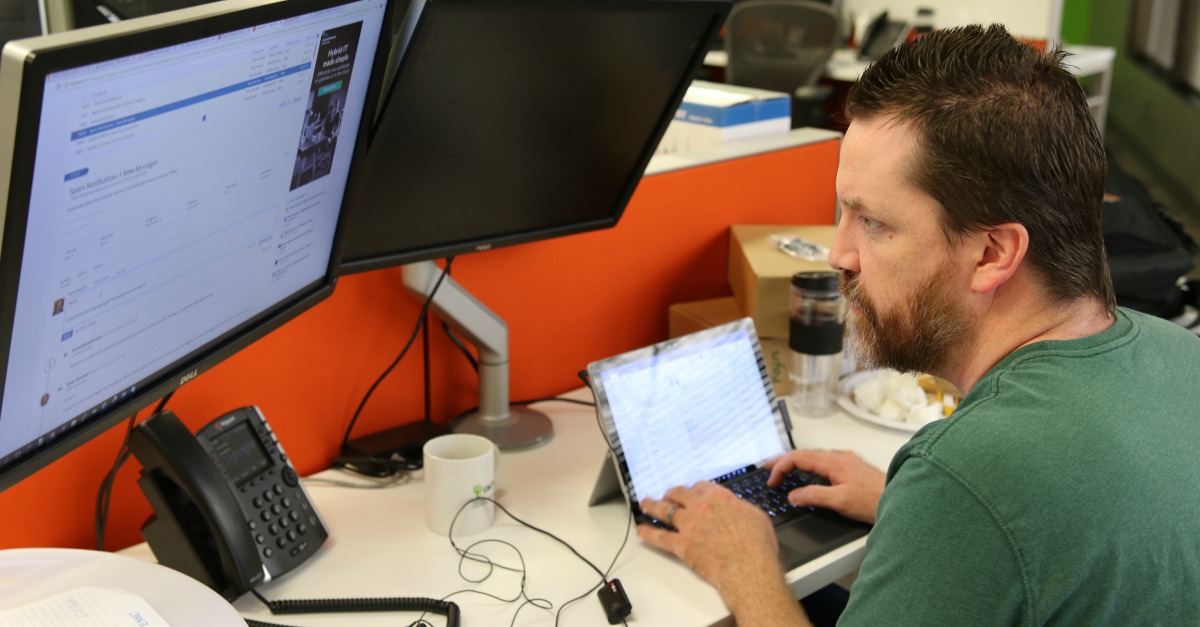 System Design and Staging
Broadband Wi-Fi & Private LTE
Radio system design
Barcode system testing
RFID testing & staging
WMS software integration
Industrial label selection
Door Access strategies
Surveillance system design
Rugged tablet architecture
Site assessments
Equipment staging
Workstation design
Mobile design
Installation and Deployment
FCC licensing
Door access installation
Fixed & mobile work station installations
Forklift mounted computers & radios
GPS installation & deployment
Barcode & RFID system deployment
Printer set-up
Custom system set-up
System deployments
Signal booster installation
Solar panel installation
Surveillance system installation
Project management
Configuration & Customization
Compatibility & compliance
Device programming & provisioning
Industrial printer customization
New user set-up
Premium feature customizations
Software installation & configuration
Security & privacy controls
Support & Maintenance
Device maintenance
FCC licensing & compliance
Hardware repair
Network monitoring
Software updates
Technical support
Troubleshooting
Commenco has been designing and supporting old, new, and emerging wireless technologies for 70 years!
Consider the Cost of Mistakes.

Don't underestimate the scope of a deployment project. Technology is a long-term business investment that requires routine maintenance and user proficiency to generate a profitable return. Parts get old, break, and software requires frequent updates, and if your staff doesn't have a regular routine to provide ongoing support, it's only a matter of time before a crisis takes your system down. 
Our experienced technicians have designed installed, customized, deployed, debugged, restored, decommissioned, and recommissioned just about every kind of wireless equipment on the market. Before you saddle your team with the burden of figuring everything out, consider calling on Commenco to help and reduce the time it takes for your team to effectively use the technology.