Technology Solutions For Safer Cities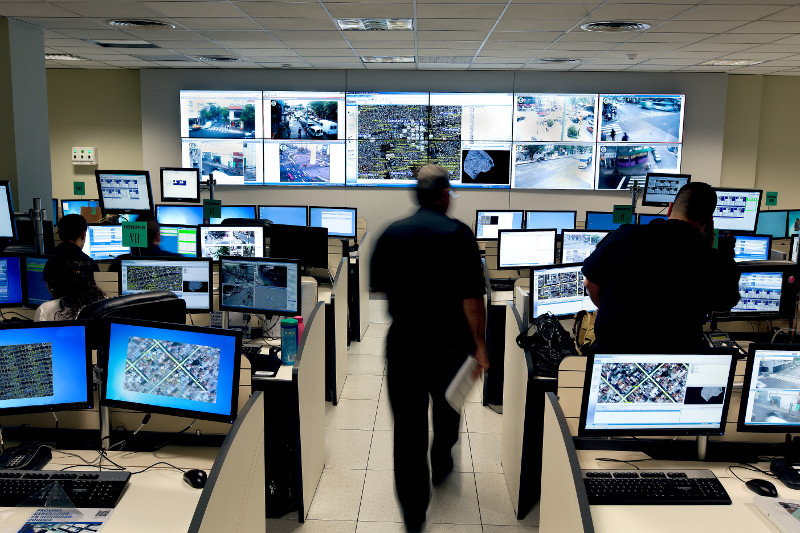 Emergency Management / 911 Dispatch
Commenco is responsible for maintaining the Mid-America Regional Council's 911 system located in 45+ public safety dispatch centers across the region.
Our Command Center Software Tools consolidate all critical incident information into one complete operating picture.
This gives your dispatch or emergency management center powerful data analytics, alerts, and video feeds through a single consolidated source.
Body-worn Cameras Capture More
The Si500 starts capturing encrypted video prior to pressing the record button and can even do so automatically in case of emergency.
The articulating camera allows you to wear it in the way that suits you best, regardless of your size or uniform. The 3.2-inch display faces in or out so you can be discreet or capture criminal behavior. An adaptive audio engine delivers loud and clear sound in any wearing position.
Spend more time alert and patrolling rather than occupied with your technology. On-device evidence tagging and radio control through the integrated touchscreen saves you time and effort.
The Si500 is designed to work seamlessly with Motorola Solutions CommandCentral Vault digital evidence management software so you never lose sight of what happened.
Motorola Solutions Advanced Fire Suite gives departments an end-to-end voice and data communications platform for all phases of an emergency. Our Advanced Fire Suite integrates APX™ mission critical two-way radios, designed by firefighters for firefighters.
View APX spec sheet
Code Enforcement Technology
Zebra's inspection and code enforcement technology solutions provide inspection and code enforcement officers with fast, accurate options for issuing tickets. Our flexible solution integrates electronic citation hardware and printing supplies with electronic citation software.
Identity Management For Government Facilities
Zebra's RFID-encoded or barcoded badges and credentials can be printed on-demand to authorize access, manage movement and maintain perimeter integrity for approved visitors and contractors.
Want to see how something works?