[Mock scenario] It's an ordinary day in Kansas City when the basement of a commercial building begins filling up with smoke. Alarms sound and someone calls 911. When firefighters get to the scene, they rush in and scramble to the basement, where they find six people huddled in a corner trying to protect themselves from the smoke. Two of them are unconscious.
Firefighters immediately radio for help but can't seem to get a signal. Dispatch and fire crews outside have no idea what's happening inside. The ceiling starts to collapse, blocking the exit and trapping everyone in the basement. Firefighters desperately try but they still cannot reach anyone outside.
What Went Wrong?
When first responders go to work, their radios are their lifeline. They're counting on commercial buildings to have reliable Emergency Responder Radio Coverage (ERRC) so they can do their jobs. ERRC allows first responders who are inside buildings to communicate with officers and dispatch outside.
Awareness of ERRC spiked after the September 11th attacks in New York City, when radio communications failed and added more chaos to catastrophe. Since then, ERRC has become a priority and a critical responsibility for commercial building owners and facility managers.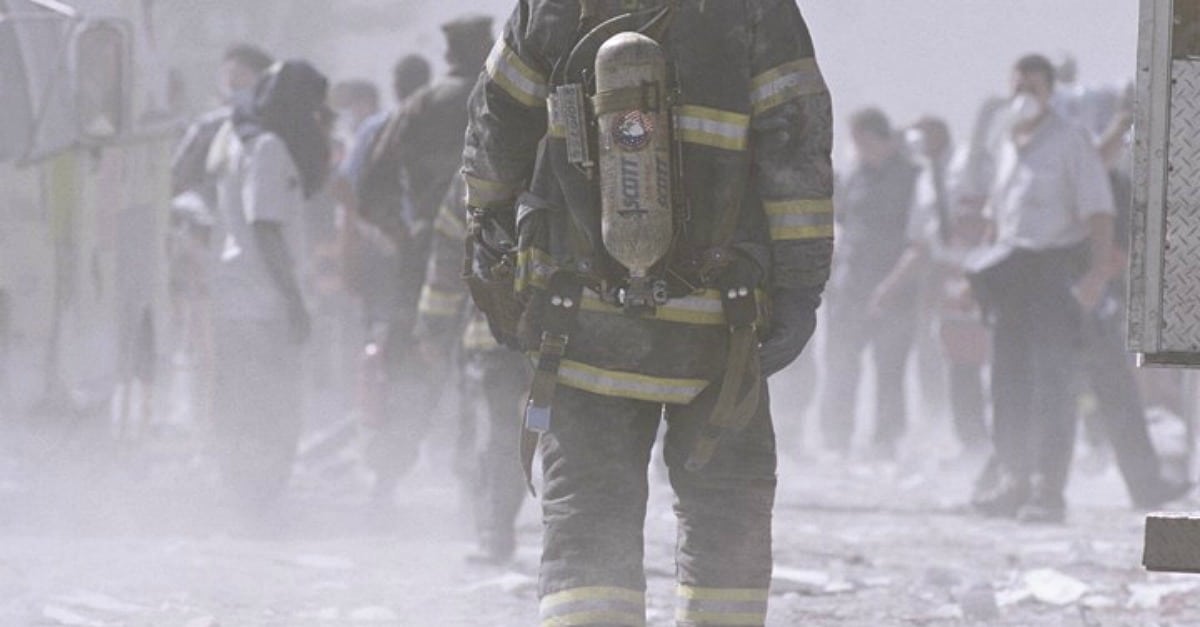 "It's really hard for emergency responders to put their life-saving skills and training to work if they can't communicate with each other," says Ralph Aguilar, Commenco's Director of Commercial Services.
"The ERRC in your building may never be needed, but if it is, everyone involved will be grateful it's there."
Boosting Peace of Mind
Having updated ERRC is not just a good idea, it's required by law. Many cities now support ERRC codes and require specific hardware to be installed in commercial buildings to help keep people safe.
"Fire codes usually require Bi-Directional Amplification (BDA) systems," says Aguilar. "BDAs boost public safety radio signals that keep emergency responders in constant contact."
Aguilar oversees the installation of Commenco's BDA systems. He says they're built to make sure emergency responders can use their radios regardless of where they are in a building.
"There's always an emphasis on evacuation routes where responders may come in and out during a fire or security incident. But a radio connection is most critical when those outside need to prepare for what's happening inside."
How ERRC Works
BDAs generally involve powered antennas and amplifiers. Aguilar says the system brings an emergency radio signal into a building and then redistributes it on multiple levels. Understanding and installing ERRC is a big part of Commenco's expertise.
"Our work is sophisticated and reliable," says Aguilar. "We've installed BDA systems for clients all over Kansas City, including the Ford Assembly Plant in Claycomo and Cerner's new Innovation Campus in South KC."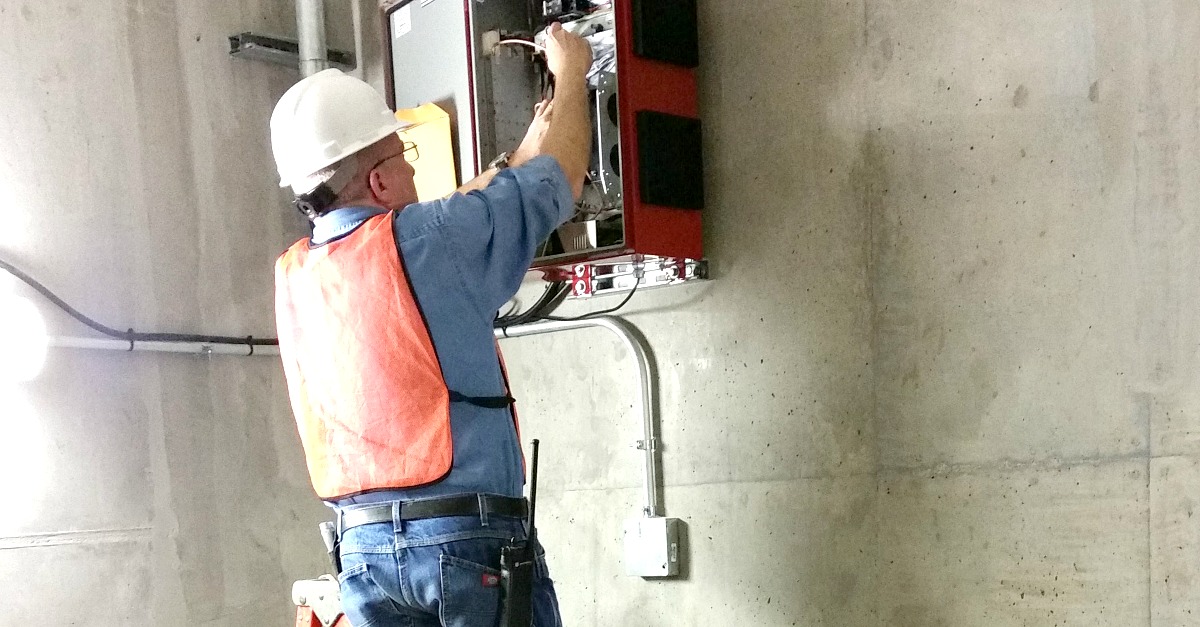 Commenco has technicians with years and years of experience working on public safety radio systems. They have all the required training and work hard to stay on top of ERRC technologies.
When Commenco techs go deep inside a building, challenges often pop up and they need extra equipment to bridge signals through tough barriers. Those barriers are often created by concrete, a common radio signal obstacle.
Aguilar says contrary to what people may think, glass can also be a big problem.
"It's sort of counter-intuitive," Aguilar says. "People look at a modern building with lots of glass and assume radio signals can pass through easily because you can see through it. Unfortunately, much of the high tech commercial glass used in buildings today is made from components that can form a kind of shield against radio and wireless signals. Glass is sometimes the worst obstacle when we're trying to set up ERRC!"
Once BDAs are installed, Commenco calls in public safety officials to verify the improvements are sufficient.
"Emergency responders will walk the site with their radios to confirm everything is working right from basement areas to stairwells."
For new commercial construction, radio signal tests are performed by fire inspectors AFTER the project is complete. A building permit will not be issued until the building passes the tests.
Including an ERRC plan before you build is really the best way to go. In Kansas City, ERRC is required for all new commercial buildings, but retrofitting is still an option for property owners with existing buildings.
"Retrofitting is definitely better than going without ERRC at all," says Aguilar. "But it can take longer to set up because we might have to drill through concrete, add conduit, and pull cables through tight openings at all sorts of angles to make it work. But the end result is a system you can count on so it's still very much worth the effort."
In terms of maintenance, most building IT systems can plug into BDA systems and trigger alerts if something is wrong. Otherwise, manual routine system checks are always a good idea. Your insurance carrier may offer additional discounts or benefits for having an updated ERRC system as well.
Does your building need an ERRC boost?
If you're responsible for commercial buildings, especially larger, multi-story buildings and warehouse spaces, you likely need an ERRC boost. Aguilar says if you're unsure, Commenco can evaluate your site for free.
"We can do a site walk-through with sample emergency responder radios and get a feel for what's there and what's needed. We'll develop a sort of heat map to understand strengths and weaknesses in coverage throughout the building."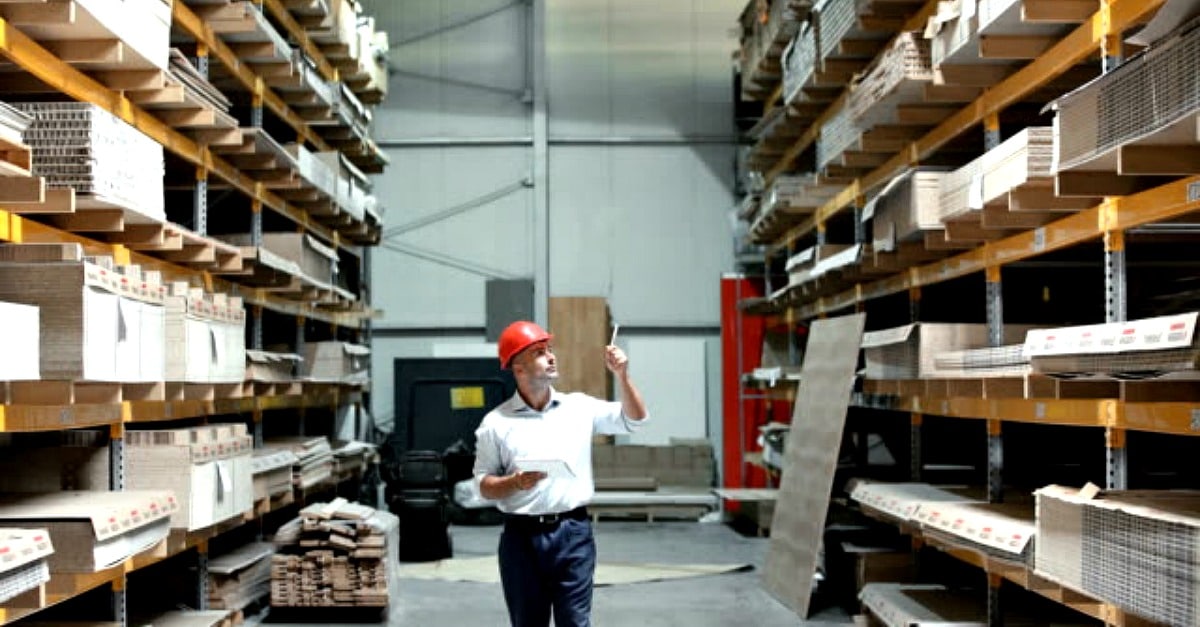 Complex floor plans with many hallways, rooms, and basement space often need additional BDA support and Commenco can help you fill those gaps.
"Larger buildings can have isolated dead spots and we're frequently called out to eliminate them so people can be more productive."
Even if you already have a two-way radio system, commercial buildings have additional ERRC requirements. Emergency Responder Radio Coverage and commercial radio systems are not the same.
"There's encryption involved and different commercial and public safety frequency bands," explains Aguilar. "When first responders show up for an emergency, they're accessing a completely different system that's all their own and it's our job to make sure they can communicate with everyone else."

---
To find out if your Emergency Responder Radio Coverage is up to date or needs a boost, give us a call or schedule a free site evaluation!