Cold storage is emerging as a lucrative specialization within Kansas City's expanding supply chain landscape, but the rewards come with higher risks that extend all the way down to your labels. Underestimating the sensitive realities of cold storage labeling is a common, expensive mistake. Let these insights guide your expectations to keep your operation out of the deep freeze.
The Damage of a Snap Decision
Confirmation of temperature control along the supply chain journey, proof of regulatory compliance, resistance to fluctuating temperatures — cold storage labels work much harder than typical shipping stickers. Anyone who gets into the cold storage business is aware of the role of specialized labels and will readily pay for them. However, managers often make the mistake of oversimplifying the situation.
"It's not just a matter of needing labels suited for freezers. There's much more to it than that," says Mike Markham, Commenco's Director of Technology Solutions. "You've got to make choices that are exactly right for your operation. You just can't afford to skip over planning."
Markham says it's not uncommon for cold storage businesses to grab labels in a hurry just days before operations begin, leaving no time for the due diligence that lowers the risk of a costly, bad decision. "Many times labeling is a last minute consideration. It's seen as a minor detail but there's so much at stake. Finding out the hard way can be painful. When things go wrong it's a very big deal."
Imagine labeling your entire operation, from inventory to racks and walls, and then flipping on the lights one morning to see all of your labels on the floor. All it takes is label materials or adhesives that don't perfectly match temperatures or humidity, or the application of perfect matches under the wrong conditions. 
"I've seen situations where the wrong labels were applied in the warmth and humidity of a loading dock," explains Markham. "Then they're moved into a freezer where even a little bit of condensation moisture that forms underneath the labels is enough to cause them to drop off."
Seeing hundreds, thousands or even tens of thousands of labels scattered across the floor is more than enough to send a chill down a cold storage manager's spine. Suddenly, you've lost track of the lifeblood of your business. You're stuck with sorting out what's what all over again, from basic identification to inventory rotation sequences and regulatory tracking.
"It's an expensive surprise. You're basically having to start over. You're looking at spending a lot of money plus all of the printing and labor involved. If you're dealing with chemicals or other highly regulated materials, there could be penalties involved too. Meanwhile, you're stopping down your normal operations to fix everything. That means you're not shipping and making money."
All the links in modern supply chains are tightly connected. Software keeps data communication shared by manufacturers, warehouses and retailers synchronized for faster, more efficient performance and planning. If your labels drop, you may throw the system off track. If it can't talk to your labels, it doesn't know what's going on and that can send shockwaves up and down the supply chain. And Markham says depending on the severity of the problem, straightening things out won't likely be easy.
"You're now behind and there's no time to waste, but you've got a lot of work to do beginning with choosing labels better matched for your operation. You've got to order them and go through more testing. Then you've got to apply them to everything all over again. Your software system may help you figure out what's what, but only if it's a modern system. And you may have to move things around to apply your labels in the right environmental conditions. It's sort of a perfect storm, all caused by labels."
Cold Storage Labels Done Right
Planning, planning, planning. You already know that's a key to staying competitive in this industry and it includes your labeling strategy. The first thing to plan for is time, which can be hard to find when speed and productivity define modern supply chain competitiveness. However, it's well worth it.
Partnering with Commenco can nail down accuracy and speed up timelines. We can quickly narrow label choices to match the purpose, conditions and particular environmental realities of your cold storage operation. The variety of specialized labels is huge and finding an exact match delivers confidence that's worth its weight in gold.
"There are cold dry labels, cold wet labels, labels that stick to pretty much anything and can be applied in all kinds of situations. The list of options is extensive," says Markham. "There's even a magnetic option that's friendlier to surfaces and can be re-assigned if the composition of your storage space changes with demand. It's all about finding the perfect match for your particular business."
The perfect match includes consideration of everything from your inventory and materials to your shelves, racks, doors, walls, and floors. Every facility labeling mission is a custom mission. While cold storage facilities have similarities, no two are exactly alike in design or operation. Will you need paper, poly, vinyl, or some other type of labeling material? It depends on the specifics of your business and a thorough investigation is the only way to get it right.
After choosing labels, you'll also need time for testing. Commenco technicians will measure and adjust sizing and placement to make sure hardware devices can effectively read all your labels. We'll also put label application temperature ranges to the test by installing test labels and then follow up later to verify surface temperatures are in the right ranges to keep the labels secured.
We'll also test printing, looking at resin and wax ribbon materials to find the best fit for your needs. In addition, Commenco technicians will take a hard look at activity within your facility, from the impact of fans blowing and open doors to temperature fluctuations and the physical handling of inventory.
"There's no shortcutting when it comes to labels," Markham emphasizes. "You can try things out like barcode scanners and upgrade if they don't quite do the trick, but labels are different. You need to get it right the first time. If they all drop, you've got a mess. It's just not enough to stick it on and call it done. Don't be tempted."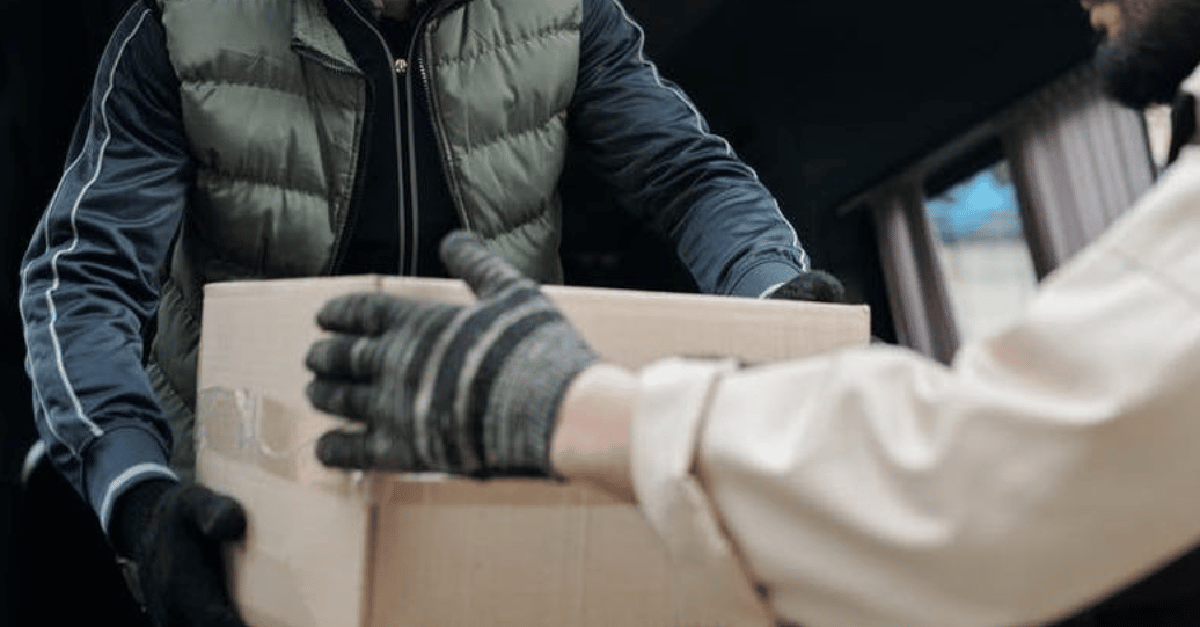 Kansas City warehouse and distribution businesses depend on Commenco for labels and proper installation. We have experience across industries, including temperature-controlled operations that require specialized expertise and care. Call today for a consultation to make sure you don't have a crisis waiting to happen.